Our riders and hikers had magnificent weather today for their journeys east towards Jerusalem. For our riders, it was a combination of ascending and descending through amazing natural beauty. Our hikers descended from the Soreq canyon into the Wadi K'talav, following a majestic path shaded by lush vegetation. (See links below to view complete daily itineraries.)
Here's what some of our delightedly exhausted participants told us about the day:
"Today we had a beautiful ride through the Judean Hills. We rode undulating hills past wheat fields, vineyards, and even an onion field. It's too bad my GoPro can't record smells. We had a stop toward the end of the ride at Bet Guvrin, a giant archeological site. Some of us capped off the afternoon with a second ride along the Jerusalem bike path. All in all, a fantastic day!" – Rabbi Bradley Tecktiel, rider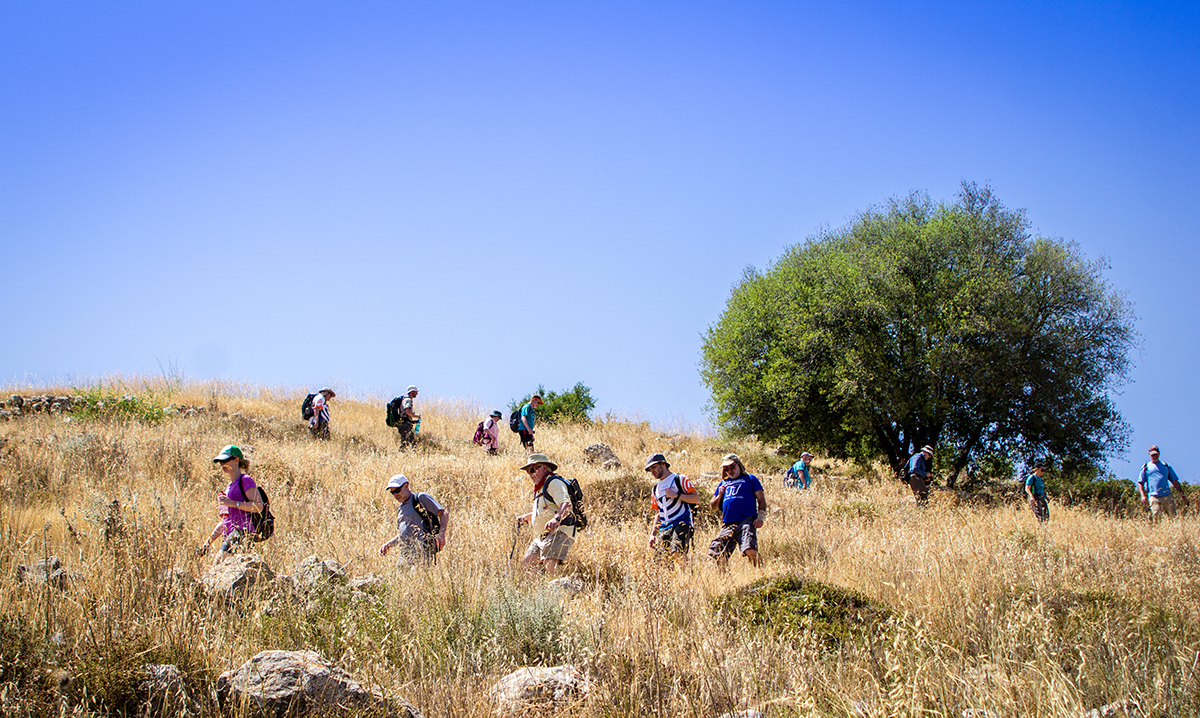 "Today was our second, very full, day of hiking. We enjoyed the Judean hills, walking along Nahal Soreq and Nahal K'talav. While hiking we learned about the rich history of these places from our tour guides, who know the land so well.  The hills are beautiful, truly breathtaking. I tried to take mental snapshots all along the way! And while the hiking is challenging for many of us, the exhilaration and sense of accomplishment we all feel, as well as the strengthening of our bonds to Israel and to each other, is the reward at the end of each day.
Yes, we are raising money for Ramah Tikvah programs, a cause that means so much to each of us, but we are also doing this for ourselves. What could be better than raising tzedakah while also walking and experiencing the land we love?" – Susan Heskins-Lazar, hiker
Check out a few of today's photos – more coming soon!
We continue to get closer and closer to our goal of $450,000: As of today, we have raised $444,000 for our Ramah Tikvah programs! Tomorrow we will enjoy a day of riding and hiking in the area surrounding Jerusalem before entering into a peaceful Shabbat.
Layla tov from Jerusalem,
Rabbi Mitchell Cohen, Director
Amy Skopp Cooper, Associate Director
National Ramah Commission, Inc. of The Jewish Theological Seminary