It was a hot but exhilarating day for our riders and hikers!
Bikers rode along the beautiful Mediterranean coast; hikers explored the Maresha Caves at Beit Guvrin National Park. (Click here to view daily itineraries.)
Here's what some of our enthusiastic participants told us about their experiences:
"This was my first bike ride experience and it was incredible to feel the support and motivation of my fellow riders. Of all the times I have explored Israel, seeing the country on a bike is incomparable." – Adina Rosen, rider
"I am very proud to have been able to participate in this amazing day of riding and to have accomplished the feat of cycling a distance of 102 kilometers in this heat. I've been on all four of the Ramah Israel Rides, and each time, I am energized knowing we are raising money for Tikvah, a very worthwhile cause. I am excited to come back in 2019!" – Jeff Wolfe, rider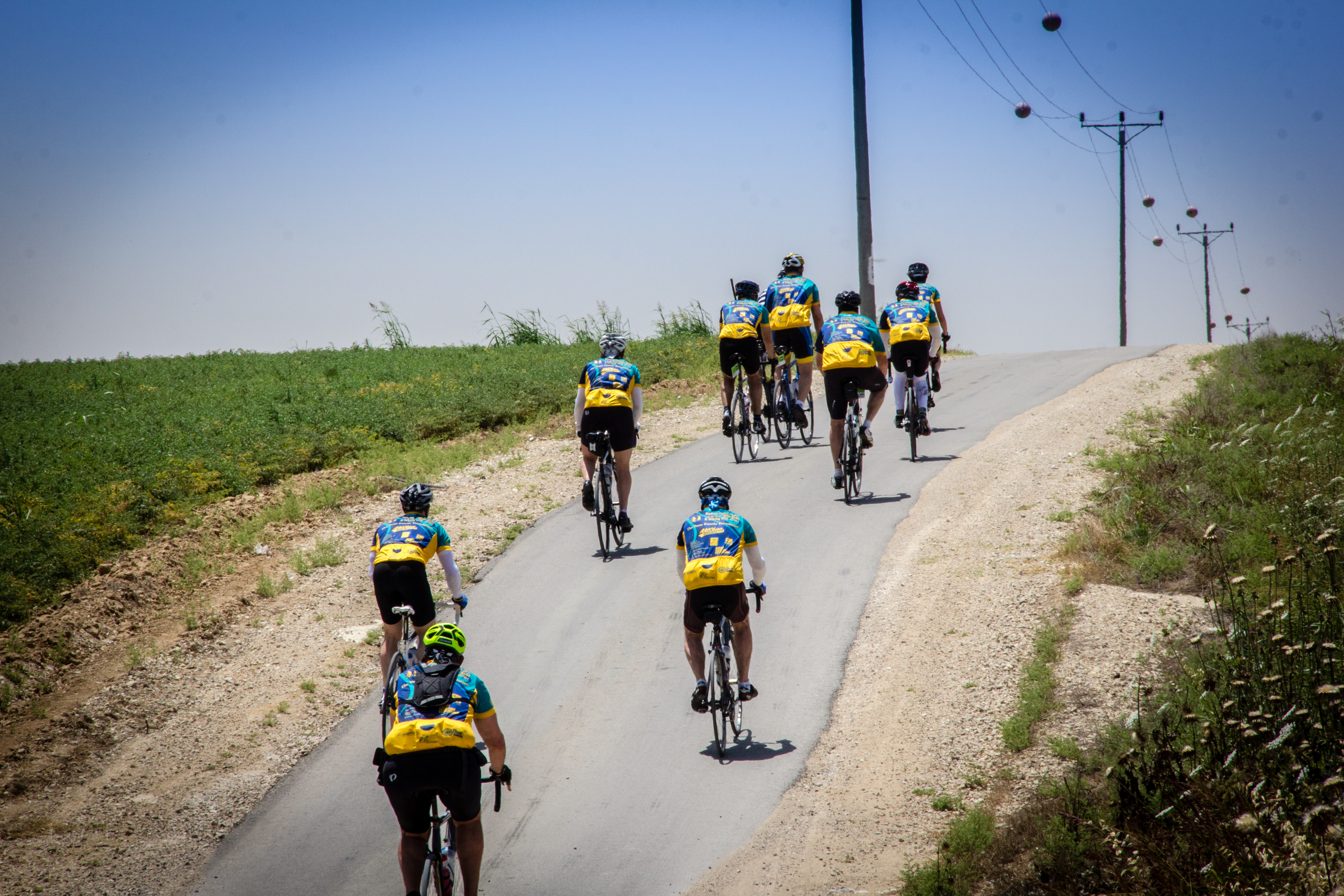 "Today was a fascinating combination of hiking with lessons in history, archaeology, architecture, and agriculture. Our guide, Uri, is amazing and shared his knowledge and enthusiasm with us throughout the day." – Scott Miller, hiker
"Hiking with the Tzofim group with two kind, knowledgeable staff guides was not only a learning experience, but a wondrous feast for our eyes. We hiked down and through caves which had been used for centuries–by both humans and by birds), seeing frescos on walls and rooms which had been olive storehouses. We finished by touring a Roman amphitheater." – Lorraine Skupsky, hiker
As of today, we have raised $440,000 for Ramah special needs programs. Tomorrow we ride and hike eastward to Jerusalem.
Again, layla tov from Ashdod.
Rabbi Mitchell Cohen, Director
Amy Skopp Cooper, Associate Director
National Ramah Commission, Inc. of The Jewish Theological Seminary